He's Back, And He's Got A New Trick!
Topic: Watercrown News
Well, not really. But I do have...screenshots!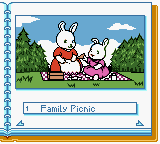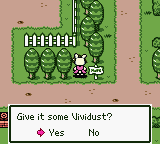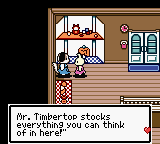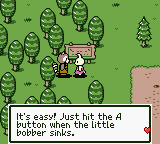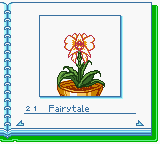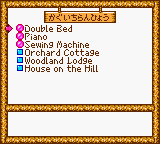 Apologies for, yes, the untranslated text in that last screenshot. It says "Furniture List" and it will be in English when the finished patch rolls out.

Thanks again to Margie for providing the catalogues and information about the three houses present in the game. Oddly enough, however, it doesn't seem that the game uses the entire list I've found: perhaps there is some way to unlock more that I haven't discovered (doubtful, though), but of the catalog of 45 items (including the houses) listed in the game's script, only 22 are actually available for purchase.

Seems I still have a couple of annoying bugs in the VWF to work out...but otherwise, work is progressing smoothly. A third block has been fully completed, and a fourth is nearing completion. These things take time, people, and most romhackers don't update nearly this often. Until next time, ladies, germs and Sylvanians!
Powered by Qumana
Posted by Ryusui at 10:57 PM PDT